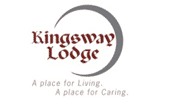 RN or RPN DAY & EVENING LINE
Kingsway Lodge is a well-established Family Long Term Care Facility which offers flexible scheduling so you can maintain a balance between work and family. We are committed to our staff ensuring a positive fun work environment. This is what we can offer you:
Full Time /Part time/ Maternity leave coverage for Days & Evenings
8 hour shifts - 7am-3pm, 3pm-11pm (& 10am-6pm if interested)
Signing on bonus!!
Competitive Wages. After probation period, wage increases!
Hours of service are transferable after probation period
Reimbursement of CNO License annually
Float Days
Uniform Allowance
Benefits based on 22.5 hours / weekly
Paid Sick Leave
Medical / Dental / Vision / Life Insurance
Travel Insurance
Paid Vacation up to 5 weeks
Education Assistance
Attendance incentive program
Monthly Employee appreciation days, including Food trucks!
Employee Recognition
Opportunities to upgrade and learn new skills and programs
Group RRSP plan with matching up to 4%
Life Works Program
Ministry of Health & Long Term Care Grant for new graduates
Casual dress
On site, free parking
Qualifications include:
· Current Certificate of Registration with the College of Nurses, with no restrictions.
- Fully vaccinated for Covid 19 (3 doses)
To Apply please forward your resume to [email protected]